Chargeback Alerts
---
Detect Fraud. Prevent Chargebacks. Protect Your Business.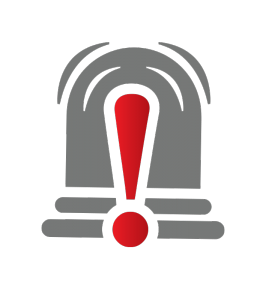 Wouldn't it be great if there was a guaranteed way to reduce chargebacks, decrease profit loss and ensure the longevity of your business? Now there is! The Chargeback Company offers the most effective chargeback alerts network on the market, allowing merchants to eliminate the risk of chargebacks associated with card fraud.
Stop Criminal Fraud from Turning into Chargebacks
Participating issuers alert the merchant each time a transaction dispute is filed based on the claim of card fraud. This allows the merchant to refund the cardholder rather than sustain a chargeback.
Step 1
The cardholder contacts the bank to dispute a transaction.
Step 2
The issuing bank alerts the merchant to the transaction dispute.
Step 3
The merchant refunds the transaction and avoids a chargeback.
The Broadest Chargeback Alert Network
The Chargeback Company offers the broadest chargeback alert coverage on the market today with our own dispute mediation network and the accompanying proprietary technology. By combining our network with those of third-party providers, including Ethoca Alerts and Verifi CDRN, we offer more protection than anyone else.

Proven Success and Unprecedented Results
Our strategy for preventing chargebacks has proven successful and offers numerous benefits.
---
Our network is the largest available.
The Chargeback Company works with more issuers than any other industry provider. We are able to prevent more chargebacks and guarantee better results.
---
We help merchants reduce costs.
Our alerts help merchants avoid chargeback fees and redistribute valuable resources that would otherwise be wasted on chargeback management.
---
Our services ensure business longevity.
Merchants who are perceived as high risk could lose their ability to process payments. Alerts keep chargeback issuances--and risk--low.
---
Our clients only pay for services they receive.
Without careful review and proper management, certain alerts can still turn into chargebacks. We promise merchants won't pay for protection that never happened.
---
Detailed reporting holds us accountable.
At The Chargeback Company, we pride ourselves on offering the most detailed reports and diagnostic services. Merchants are able to review our success rates in real-time and make adjustments when necessary.
---
Our turnkey services have simple IT integration.
We provide end-to-end accountability so merchants are freed from the resource-draining task of chargeback management. With minimal IT integration, merchants start receiving alerts in just 24 hours.
---
The Most Comprehensive Solution on the Market
There are other chargeback alert networks on the market. However, they don't offer the complete coverage of The Chargeback Company.
Unless merchants partner with The Chargeback Company, they are only able to access about 65% of the chargeback alerts available. The Chargeback Company offers a full, 100% coverage, creating a network that allows more issuer involvement.
Ready to Prevent Chargebacks?
No other service can guarantee this level of comprehensive coverage and guaranteed reduction of chargebacks issuances. If you don't take advantage of the Chargeback Alerts provided by The Chargeback Company, you're missing out!
Contact The Chargeback Company today to learn more about the savings you can expect to see by joining our network.