PayPal Announces New Chargeback Rules for Buyers and Sellers, Effective June 2016
PayPal recently announced several new revisions to the company's user agreement. According to the new policy, both merchants and consumers have new rights regarding transaction disputes and chargebacks.
The new policies are set to take effect on 25th June 2016. So, how do the new PayPal chargeback rules affect merchants and the payments industry?
PayPal's New User Agreement
Updates to PayPal's user agreement affect Sections 11 ("Protection for Sellers") and Section 13 ("Protection for Buyers").
Section
 
Description
11.5
Items considered equivalent to cash, such as gift cards, are no longer eligible for coverage under Seller Protection.
13.2
Payments with multiple instalations are now eligible for Purchase Protection-enabled chargebacks. This includes regular recurring payments, as well as single purchases split into 2-4 instalments over the course of 12 months.
13.2
In order to file for a chargeback under Purchase Protection, the customer must provide requested documentation "in a timely manner."
13.3
Transactions involving any of the following are no longer eligible for Purchase Protection:
• Crowdfunding platforms, such as Indiegogo or FundRazr
• Government agencies
• Gambling/gaming sites
• Anything involving an entry fee and a prize.
13.5
Buyers must wait at least seven days before escalating a transaction dispute to a formal claim.
Implications for Merchants
Under the new terms of service, transactions made through crowdfunding platforms and online gaming sites are no longer eligible for chargebacks. Also, there are new stipulations for conducting a dispute. Now, consumers must wait seven days to upgrade a dispute to a formal chargeback claim and must respond to PayPal's request for documentation "in a timely manner."
While some of the updates may be good news for merchants, there is a downside to the new user agreement as well. Items equivalent to cash, most notably gift cards, are no longer protected.
Decreased Buyer Protections for Crowdfunding Platforms and Online Gaming
Crowdfunding initiatives, as well as online gaming sites, are no longer eligible for chargebacks. From PayPal's perspective, there is little difference in terms of risk between contributing to a crowdfunding initiative or playing online poker. Consumers engage in these practices at their own discretion, and they are responsible for the risk.
According to a statement released by PayPal, the new rule is specifically intended to reflect the "risks and uncertainties" associated with these ventures.
Of course, crowdfunding is by nature an unsure practice for consumers. Crowdfunding involves paying up-front for the chance to potentially see a return later, and in many cases, that potential return never materialises. This policy identifies crowdfunding and online gaming as inherently risky, and PayPal does not want to invest resources in tracking down funds for consumers when they voluntarily gamble with them.
Recent figures produced by the popular crowdfunding platform, Kickstarter, demonstrate the inherent risk of this type of investment.
Kickstarter campaigns typically function in a manner similar to pre-orders in that contributors give to their campaign of choice, then receive the product or service once it is available. However, a study conducted last year showed that nine percent of all Kickstarter projects failed to deliver the promised rewards. These are campaigns which reached their goal, but never delivered the promised benefits to backers.
What this boils down to is that campaign backers can expect an average of one out of every ten crowdfunding initiatives to fail after all of the funds have been raised. When they do, the campaign organisers will rarely offer their backers a refund. Although PayPal does not work with Kickstarter, they do work with several other popular crowdfunding platforms, and with the new terms of service, contributors will be ineligible to recover their funds if the campaign fails.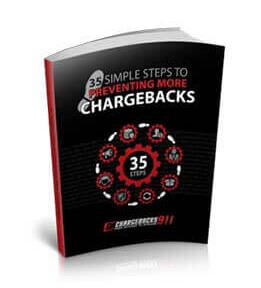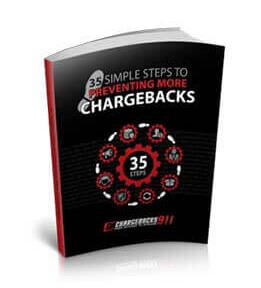 New Threats Make Gift Cards a Dangerous Prospect
The aspect of this plan that will likely have the greatest impact, however, may actually favour fraudsters over PayPal merchants. The new provision ending Seller Protection for items equivalent to cash renders the sale of gift cards via PayPal a dangerous prospect for merchants.
Gift cards join the growing list of purchases not eligible for seller protection through PayPal.
| | | |
| --- | --- | --- |
| Unprotected Transactions | | |
| • Intangible items, such as digital goods and services | | • PayPal Business Payments |
| • Items equivalent to cash | | • PayPal Direct Payments |
| • Items delivered in-person | | • Virtual Terminal Payments |
| • Items that are significantly not as described | | |
Removing Seller Protection from gift card sales makes it all too-easy for consumers to commit friendly fraud. Under these new rules, a consumer could simply buy any quantity of gift cards, then request a chargeback through PayPal. Because items equivalent to cash are no longer covered, there is nothing that a merchant placed in such a situation could do.

The risk of friendly fraud continues to grow rapidly, and merchants who offer gift cards for sale via PayPal are sitting ducks for fraudsters looking to take advantage of the situation. With these new rules, selling gift cards via PayPal is no longer a realistic possibility for merchants.

In the first quarter of 2016, PayPal processed £65 billion in digital payments. If even a relatively small number of those merchants sell gift cards, it could still mean a massive share of fraud risk.

Online Gift Card Facts:
Consumers spend more than £80 billion annually with gift cards
Online gift card sales grow by 29% per year
97% of national card-present merchants sell gift cards online
More consumers buy gift cards online than at individual merchants' retail locations
Source: http://www.giftcards.com/gift-card-statistics
Dynamic Rules for Dynamic Threats
PayPal's new policy update suggests the company is mindful of current industry challenges; the increasingly-specified list of transactions not covered by Buyer and Seller Protection shows a greater desire for thoughtful policy for the payments industry. At the present, more thoughtful policy is exactly what merchants need to counter rising threats.
Industry-wide change is needed to stem the tide of friendly fraud. The Chargeback Company has been a vocal advocate for ecommerce merchants and the creation of an equitable environment through standardisation.
Not only do we work on behalf of our clients to create greater fraud awareness, we also provide the solutions merchants need to reduce risk and optimise profitability.
Friendly fraud is a dynamic threat—a problem that static, one-size-fits-all solutions simply can't manage. Traditional fraud management works of machine learning that's reliant on historical analysis. Effective solutions utilise present analysis in conjunction with human forensics.
The Chargeback Company offers dynamic, agile solutions specifically designed to address the ecommerce merchant's unique needs. Contact us today to find out how much ROI you can expect from a fully-customised, The Chargeback Company solution.